Skyline GT-R N1s: The Motorsport-Spec Version of the Iconic Nameplate
Larry Chen, the acclaimed automotive photographer based in Los Angeles, has stumbled upon a treasure trove for the Skyline GT-R community. In an exciting discovery, he came across the world's rarest collection of Skyline GT-R N1 models, all owned by a single collector in Australia.
During the 2023 Platinum Racing Products GT-R Festival, Larry Chen had the incredible opportunity to discover the rare Skyline GT-R N1 models. As an international guest at the event, he witnessed some of the most exceptional builds and specifications brought together in what was considered the "biggest and best" GT-R event to date.
In the past, obtaining Skyline GT-R examples with the N1 badge proved challenging as they were primarily sold to executive or racing teams. The N1 designation represented a motorsport-spec version built specifically for racing, featuring high-performance N1 powertrain components.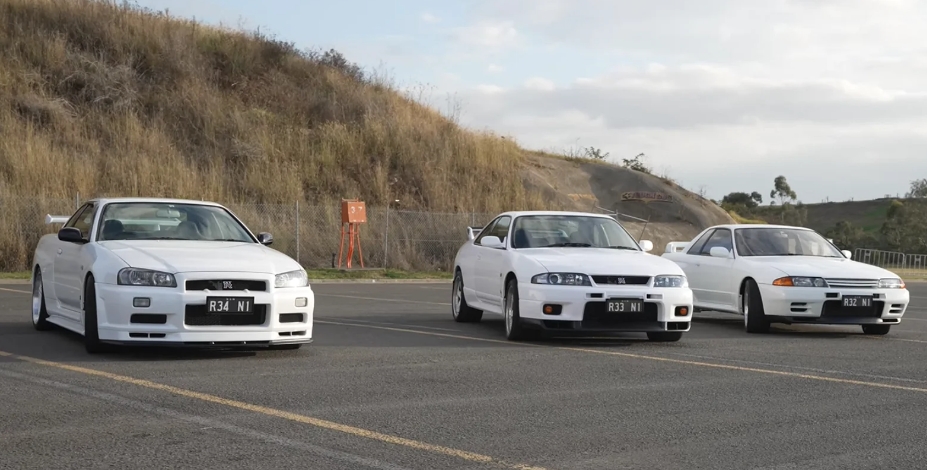 The GTR-Registry indicates that the R32 Skyline GT-R had 245 N1 examples, while the R33 Skyline GT-R saw 87 units produced. Moving on to the R34 generation, there were 38 V-Spec N1s and 18 V-spec II N1s manufactured. However, with the latest-generation R35 GT-R, the "Skyline" name and the N1 package were dropped.
N1 examples may not appear significantly different from other specifications at first glance, but with the guidance of GT-R Enthusiast Andrew Hawkins and his few pointers, we can better discern their unique features.
Spotting a Skyline GT-R N1 is not as challenging as it seems. First and foremost, there won't be a rear windshield wiper. If you spot one, take a look inside for an A/C system and a stereo – these were optional extras. As N1 models are geared for racing, weight reduction is vital. You might also notice the white exterior color and an oil cooler beneath the hood as additional clues to identify this rare gem.
Stateside buyers have the opportunity to feel fortunate and import one of these exclusive Skyline GT-R N1s, with the exception of the R34 generation. Unfortunately, the green light for importing the R34 Skyline GT-R into the US won't be granted until January 2024.
The current market value of these N1 Skyline GT-Rs is uncertain, but given that an equally rare M-Spec Nur commands a high price, it's safe to say that each of these white Skylines is worth a substantial amount.