A fortunate group of children had the opportunity to meet Formula E Nissan team drivers, Norman Nato and Sacha Fenestraz, and discuss their creative predictions with them
Young kids have offered their visions of what future racing cars might be like, with popular speculations including the ability to fly, alter their color in motion, and even "swim" through water.
Among the high-tech features envisioned by children, they foresee racing cars capable of reaching the speed of light, traveling at one million miles per hour, avoiding collisions by leaping over other vehicles, or forming a protective shield to prevent accidents.
In the study, 1,000 children aged six to ten were invited to envision the state of motorsports in 2043, a mere twenty years into the future. Furthermore, the youngsters had the privilege of sharing their forecasts with Nissan Formula E drivers, Norman Nato and Sacha Fenestraz, while also inquiring about the drivers' personal experiences with electric racing cars.
Subsequently, these fortunate youngsters engaged in a friendly competition as they operated their own pint-sized electric cars, all while being supervised by the two prominent Formula E drivers. Norman Nato, who faced a barrage of questions during Nissan's EV School series, emphasized the significance of educating children about the future, emphasizing that they would all eventually drive electric vehicles as adults.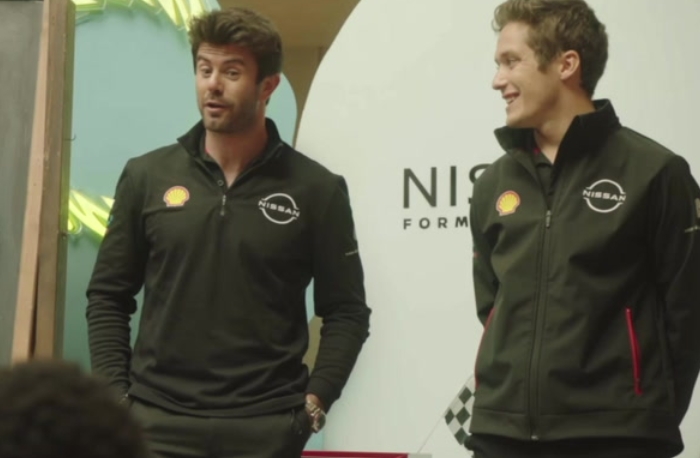 "Every innovation we implement in our Formula E vehicles aims to shape a brighter future. We dedicate ourselves to crafting technology that eventually finds its way into electric street cars, and I find it exhilarating to be part of this pioneering effort."
The research, conducted through OnePoll, additionally revealed that three out of every ten youngsters anticipate the inclusion of video-game-like sections on the racetrack, providing cars with a speed boost.
Furthermore, 21% expressed openness to the idea of highly advanced racetracks that change layout with each lap. In another futuristic notion, many youngsters believe that robots will eventually dominate the world and replace human drivers. Despite these predictions, a majority, 69%, expressed a strong desire to meet a real-life racing driver.
If given the opportunity, the children had some burning questions in mind. For instance:
19% were curious about the age at which racing drivers began their careers,
12% were keen to receive advice on pursuing a career as a racing driver themselves,
the survey also revealed that 27% of the youngsters regularly watch motorsports on television,
and a substantial 44% have indulged in watching e-Sports.
Sacha Fenestraz commented:
"The future of Formula E holds incredible excitement, and it's wonderful to hear the imaginative ideas of the next generation of drivers about what it might entail. I can't predict what will occur in the next 20 to 30 years; perhaps we'll witness races with flying cars. However, I hope human drivers won't be substituted by robots."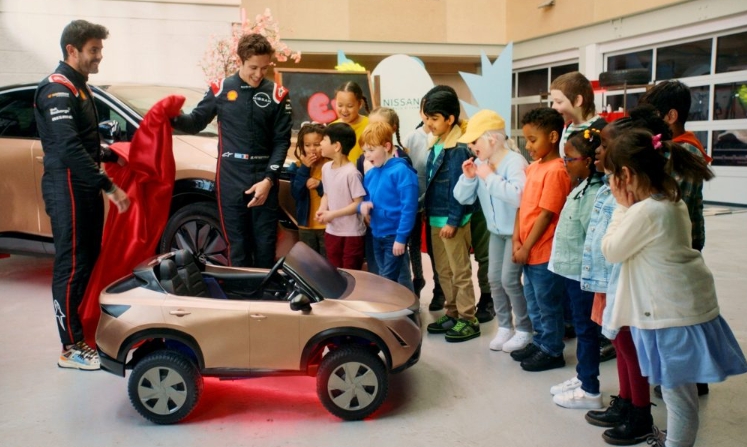 Top 20 Future Expectations From Kids Regarding Race Cars:
Flying capabilities
Underwater navigation
Dynamic color-changing abilities
Efficient performance on snow and ice
Impressive jumping capabilities over other vehicles
Ability to generate protective shields to prevent crashes
Supersonic speeds of up to a million miles per hour
Utilization of robot pit crew assistants
Transformation into different forms, akin to Transformers
Equal proficiency in forward and reverse driving
Velocity matching the speed of light
Self-adapting tires
Laser weaponry
Mind-controlled operation
Spherical wheels for omnidirectional movement
Invisibility
Control via eye movements
Flamethrower capabilities
Forceful displacement of other vehicles
Teleportation abilities