Work on a modified crossover is already underway, and the start of the expedition is expected in March 2023
Nissan's first all-electric SUV, the Ariya, will be at the forefront of the first-ever expedition to cover the entire distance from the North to the South Pole.
The journey, due to begin in March 2023, is the brainchild of British electric vehicle explorer Chris Ramsey and his wife Julie, who will drive a modified Ariua e-4ORCE on a long journey of 27,000 kilometers.
The Ramsey crossover will be modified to accommodate larger tires, larger wheel arches and a raised suspension, and a second modified Ariya is being finalized to act as a utility vehicle. Nissan previously said it would unveil finished vehicles in February.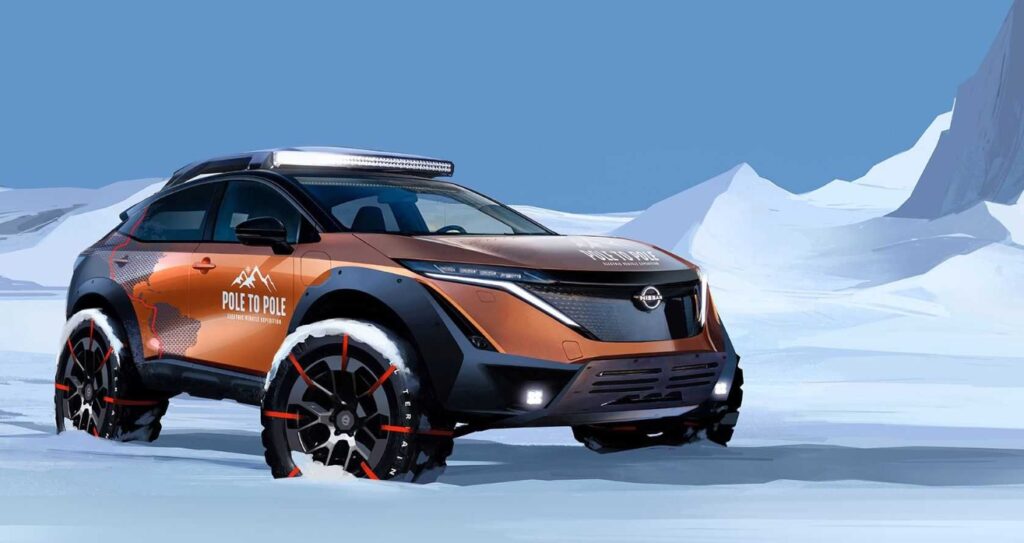 "Nissan and a team of pioneers in extreme sports from pole to pole are pushing the boundaries of electric mobility in pursuit of a cleaner, safer and more inclusive world. As we begin and end this ambitious journey, we hope to engage and inspire others around the world by demonstrating EV prowess and accelerating adoption as part of a solution to reduce global emissions," — Cliodna Lyons, Regional Vice President, Product and Service Planning.
The Japanese automaker hasn't revealed how it will charge electric vehicles during the expedition, so it's still unclear how the team will charge the vehicles' batteries in temperatures as low as -30 degrees Celsius on a trip totaling more than 27,000 km.
The Nissan Ariya is available at a starting price of $43,190 for the base Engage front-wheel drive trim with a 63kWh battery pack and an estimated range of 347km. The most expensive trim level is the Platinum+ e-4ORCE, which has an MSRP of $60,190 and comes with all-wheel drive and an 87kWh battery that provides an estimated range of 426km. The variant with the longest range is the Venture+ FWD, which offers a maximum of 490 km on a single charge.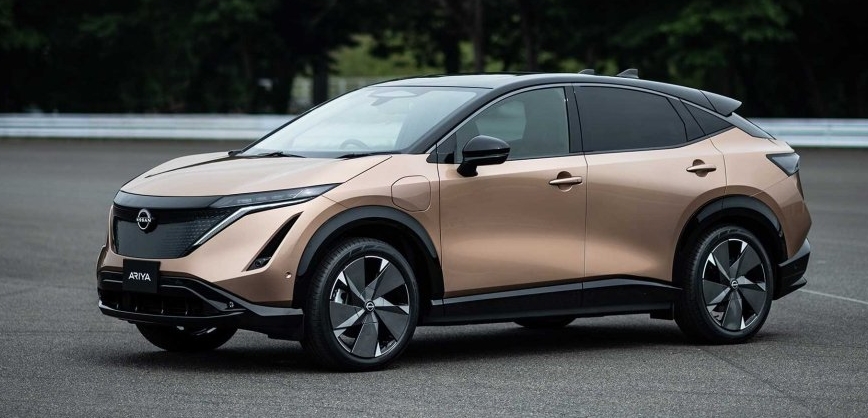 Meanwhile, Nissan engineers want to make the Ariya the safest electric car on the planet. To do this, the model will pass more than 400 tests. About 100 data parameters will be collected in security tests.
Back in 2021, Nissan introduced the long-term Nissan Ambition 2030 initiative, which involves passing the most stringent crash tests for all new models of the brand.
The Nissan Ariya electric vehicle is now undergoing various comprehensive tests, including frontal, side and rear impacts. The results proved that the body and the unique design of the interior of the model absorb many impacts and provide reliable protection for the driver and passengers.