And yes, Brian O'Conner figure is included
Released in 2003, 2 Fast 2 Furious, a sequel to Fast and Furious, quickly became a cult classic. The atmosphere of illegal street racing and flashy modified cars has influenced the tuning industry and the street racing craze for young people around the world. And even two decades later, the film is considered canonical and now even children's Lego designers have been influenced by it. The legendary silver-blue Nissan Skyline GT-R R34 will appear in the Speed Champions lineup.
The car in the film was driven by Paul Walker's character, undercover police officer Brian O'Conner. The modified sports car, as expected, has a distinctive body kit and a recognizable livery, and also, like the original in the movie, is right-hand drive.
Along with the car, the set also includes a figurine of its driver, which is easily guessed as a former LAPD officer. There is no official information about the upcoming set. It is only known that it will be possible to assemble a right-hand drive coupe from 319 cubes.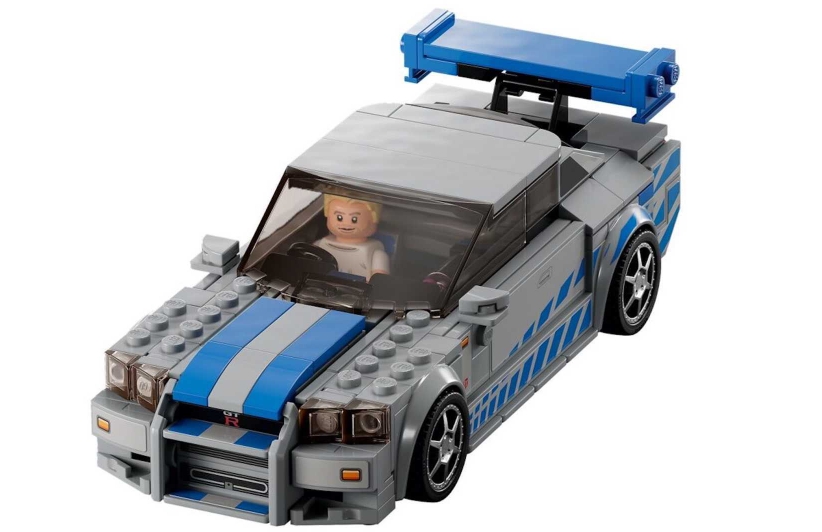 Nissan Skyline GT-R R34 from Lego Speed Champions will cost 22 euros. The official premiere of the constructor will take place on January 3, 2023. Recall that earlier Dominic Toretto's Dodge Charger, performed by Vin Diesel from the later Fast and Furious films, appeared in the designer's lineup, so fans of the franchise had the opportunity to collect two cars in their collection.